My perfect Mind marriage
Thursday, 30 May 2019 Matthew
Matthew blogs about why he used his wedding day to promote mental health awareness and raise funds for Mind.
Matthew who has experience severe mental health problems, married Caroline earlier this year.
I proposed to Caroline on New Year's Eve 2016 – we'd only been together a few months, but I was certain I could never be without her. She said yes.
"Since mental health has been such a huge part of our lives, we wanted it to be part of our huge day."
Caroline and I had been friends at school but had drifted apart over the years. In the short time since we'd been back in touch we'd shared our stories of experiencing terrifying mental health problems. However, those experiences helped us see past each other's flaws and into our future. Being with Caroline made it clear to me we weren't damaged or scarred. We'd survived and were starting to thrive on the adventure of a lifetime.
Since mental health has been such a huge part of our lives, we wanted it to be part of our huge day. We were married at our local church where we both grew up. Surrounded by staff at the school where Caroline works and the hospital where I now work. We used Mind wedding favours, name cards with pins, on our tables. On the back of our order of service, we asked people to make donations to Mind via the website. We also had leaflets, flags and donations around our photo booth. It felt nice to have a positive story linked to mental health.
I hasn't always been a positive story. My mum and dad separated when I was eight or nine years old. It happened quite suddenly which meant I wasn't prepared to become a carer for my alcoholic mother. My dad had done a pretty good job of shielding me until then, but even he couldn't predict how dangerous her drinking would become. There were several 'adventures' that today would trigger some form of safeguarding response by my school or local hospital, but in 1999 society was still ready to ignore things 'that don't concern us'. I'm glad things have changed.
Those formative years were the start of my mental health issues although I owe a lot to my teachers and my school friends for their care and support. My mum's path finally killed her in 2003, but by then the cogs of my mind had become warped through my experiences. Anxiety and depression were the start with growing fears around alcohol and those, especially women – under the influence of it. As a teenager, my depression became severe resulting in self-destructive behaviour.
"As an adult, I thought I was healthy and happy but I still spent most of the time just coping."
I originally refused help, but in the end I was desperate for it and was lucky to find local groups and charities ready to plug the gap in the NHS waiting list. As an adult, I thought I was healthy and happy but I still spent most of the time just coping.
My world fell apart in 2015. I was entering my fifth year of service for a large multinational manufacturer with thousands of employees that treated its staff as a disposable resource. I was not the only person struggling. I was signed off by my GP several times. My friends and family helped keep me afloat. They were tolerant and caring. They were also willing to just sit with me and listen.
On one occasion at work, I defended an easy mistake made by a temporary member of staff. My overworked, underappreciated colleagues turned their frustration on to me and I broke. That weekend, a shell of my personality, I tried to end my life. I was given one week's leave.
A company appointed doctor assessed me and made a list of four recommendations. Only one was followed. A few weeks later and my GP had to sign me off again after spotting the warning signs my NHS psychologist helped me identify.
Through a twisted sense of loyalty, I went into work to hand in the sick note and finish the day. I was summoned into a meeting with a senior manager. After a brief discussion of why I had been signed off, the manager lent across the large sterile room and staring me down said "No one else has a problem". I felt tiny. I felt insignificant. I listened, stunned, for 20 minutes as he tried to convince me to resign. I went straight to HR and the next morning, I went straight to the Infoline at Mind.
Blogging helped me explore this horrible process while keeping my mind active through the months away from work. Although 2015 was the worst year of my life, it was the catalyst for so many good things. Getting support and diagnosis on the NHS helped me get the right path to recovery. Mind helped me to find a voice and to take ownership of my story – rather than letting my story or my mental health own me. With the help of Mind I've told my story on BBC News, LBC Radio and to The Guardian. They also introduced me to the Mind Media Awards where I have helped shortlist entries for three years.
"Mental health doesn't have to be a bad news story. Happy endings can happen too."
If you had asked me in 2015, I couldn't see a future. Yet the right support has helped me on a path to where we are now. Mental health doesn't have to be a bad news story. Good things like happy endings can happen too, and we got ours when we walked down the aisle on 6 April 2019.
Our wedding was a huge success and my bride looked beautiful. I remember feeling so excited and relieved when I turned around and saw her at the end of the aisle. I was so proud when she decided not to wear a shawl and her scars were visible at the altar. It took a lot of courage for her to overcome those stigmatising voices we all hear and be confident in who she is.
Having Mind as part of our big day felt important to who we both are and, despite the bad times, it has helped make us stronger together. We understand each other. It was a truly special and unique day.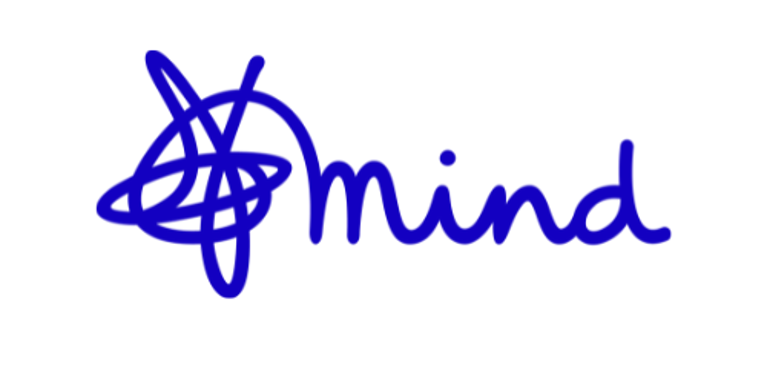 Our campaigns
We'll fight your corner. We believe everyone with a mental health problem should be able to access excellent care and services. We also believe you should be treated fairly, positively and with respect.
Share your story with others
Blogs and stories can show that people with mental health problems are cared about, understood and listened to. We can use it to challenge the status quo and change attitudes.