Welcome to Mind's charity shops
Are you looking for pre-loved clothes, books and unique pieces? You might find them at one of our charity shops, or on our eBay shop. And if you're looking for gift ideas, wedding stationery, or wellbeing subscription boxes, you'll find them on our online shop. However you choose to shop, you'll help us fight for better mental health.
Find your nearest Mind charity shop.
Find mental health booklets, subscription boxes and greetings cards.
Shop our collection of carefully curated pre-loved donations.

Browse our range of mental health resources for individuals, for workplaces, and for students.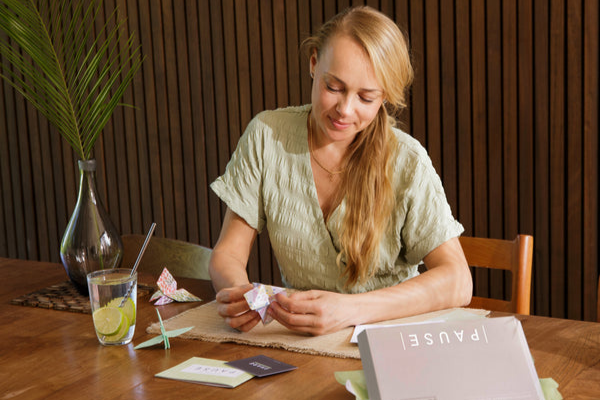 The ideal gift to encourage staff members to take some time to focus on their own wellbeing.

Get your cards and calendars from Mind, and help us make sure everyone with a mental health problem gets support and respect.

Fancy featuring Mind in your special day? Shop pin badges, tent cards and beautiful wedding favours.
​Join our team of amazing shop volunteers. No experience required.
​Each bag of donations, however small, can help us reach even more people.
If you're a UK taxpayer, you can make your donation go further at no cost to you.