How I'm promoting mental health awareness through music
Monday, 29 April 2019 Jamie
Businessman Jamie, who suffers from OCD and generalised anxiety disorder, blogs about how he's putting on a gig to raise money for Mind.
I was 12 when I first experienced what an anxiety disorder felt like and it shook my world to its core. This quickly developed into OCD symptoms and my teenage life soon became a waking nightmare of recurring intrusive thoughts and rituals.
"I developed irrational fears of things and then would catastrophise about them until I would have a huge anxiety attack."
I developed irrational fears of things and then would catastrophise about them until I would have a huge anxiety attack. My first fear was of the Aids virus. Aids was a new big thing about this time and the TV adverts scared me. I started worrying that if I if I could catch the disease from toilets and public places and began washing my hands repeatedly. This progressed into more obscure thoughts and my anxiety just felt worse.
I did not know it was anxiety until I was 25 and researched the issues online. I just described it to my dad as "I feel a bad feeling inside me". My OCD increased over the next few months to a point where I was finding it hard to operate without others noticing, I had to move into my younger brothers' bedroom as I was scared to be alone all night. My Dad was my only support but struggled as he didn't know what to do. They said I was faking to get attention. For years a member of my family mentally abused me until my OCD began.
In 1990 nobody talked about mental health and my dad didn't take me to a psychiatrist for a year because he was worried I would be put in a home. When he did take me to see a mental health professional, they knew straightaway what it was and didn't seem to panic at all. They gave me some medication and within three weeks I was back to my normal happy self.
"Throughout my life I have suffered episodes of severe, crippling Pure O."
I run my own company Powerful Vision LTD which I created from nothing but hard work, creativity and positive anxiety. I started on my own working from my garage. Now we are one of the UK's largest sellers of high end illuminated bathroom mirrors and Hollywood mirrors. It is a family business and my two children Carrieanne and Jack work for me along with 40 other members of staff. It is a lot to manage but my positive anxiety thrives on this as it keeps my brain fully occupied. Every day I want to make everything better including myself. I have an incredible loving family and friends network which does help when times are rough.
Throughout my life I have suffered episodes of severe, crippling Pure O. Pure O is like OCD, but the strategy is coped with by just thinking about the issue over and over and trying to solve anxiety feeling through rumination and not physical rituals like hand washing etc. It is usually based around disturbing intrusive thoughts and can be just as horrible as OCD and general anxiety disorder symptoms.
My first relapse was at 22. Over the last 10 years I had been doing a lot of drugs and drinking and I reached a point where I couldn't work. I got an appointment with psychiatrist on the NHS. Who quickly diagnosed me with Generalised anxiety disorder (GAD) and OCD style thoughts and put me on an anti-depressant called Paroxetine. I was warned of some side effects and that the drug may take a few weeks to work. But they were minor compared to the anxiety, and after 3-4 weeks I felt amazing.
With every down there is an up and my up is that I get hugely positive anxiety which means I can do things and have the drive many other people just dream of.
I had this from a young age, and helped me cope with the abuse I experienced as a child. There is something powerful inside of me that just wants to create amazing things and help people. It has helped make me wealthy and a wonderful father to my children who I love more than anything.
"My heart goes out to anyone who has suffered. That is why I think it is so important for my company to support Mind."
However, I also get the negative anxiety where I feel like a little boy again and am scared every day.
But the good times have always massively outweighed the bad.
Information about mental illness is still poor. Physical illness gets all the attention. Admittedly over the past few years this has improved, but It's a million miles from where it should be. Mental health doesn't pick its winners and losers. It doesn't care if you are rich or poor. And my heart goes out to anyone who has suffered and who is suffering.
That is why I think it is so important for my company to support Mind. The work it does is incredible and I want to make more money in my business so I can give it more money in the future.
My friend Guy Townley (who is very similar to me and struggles at times) and I, have decided to put on an event in our home town of Trowbridge in Wiltshire In aid of Mind to raise money and awareness. Guy is a huge talent and is a member of Axis all Areas, a newly formed Jimi Hendrix tribute band. The band is headlining our fundraiser. My son Jack Bell is also debuting his first EP. He is great singer and I am so proud of him.
All of the proceeds from ticket sales are going straight to Mind and it would be brilliant if we can get at least 300 people to attend. It's going to be a great evening and if we can raise some cash to help anyone who needs it then in my book that's a success.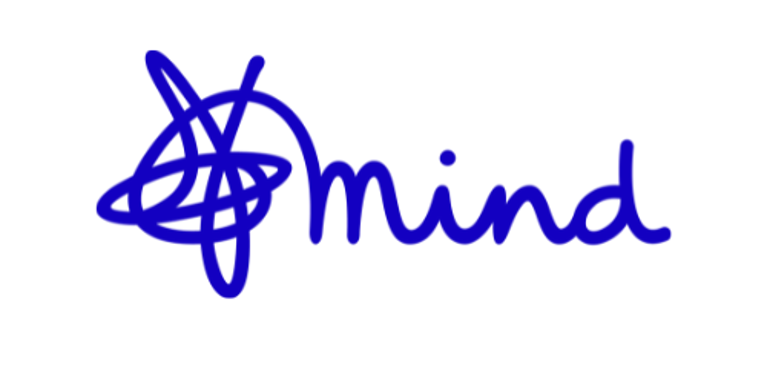 Our campaigns
We'll fight your corner. We believe everyone with a mental health problem should be able to access excellent care and services. We also believe you should be treated fairly, positively and with respect.
Share your story with others
Blogs and stories can show that people with mental health problems are cared about, understood and listened to. We can use it to challenge the status quo and change attitudes.