Top Employer in Gold and Top Small Employer Award
Advocacy Focus
This employer has taken part in the Index every year since 2019. They've consistently achieved high results, placing 2nd overall in 2021 before becoming top employer last year.
In this video you'll hear from employees of Advocacy Focus.
Top Medium Employer Award
School of Healthcare Enterprise and Innovation at the University of Southampton
This employer has taken part in the Index for many years. Their ongoing commitment has resulted in them receiving invaluable employee feedback and personalised recommendations, which they have applied effectively, and has led to them achieving outstanding results.
In this video you'll hear from employees of the School of Healthcare Enterprise and Innovation at the University of Southampton.
Top Large Employer Award
BAM UK & Ireland
This employer has committed to the Index on multiple years, implementing recommendations from their employee feedback to achieve such great results.
In 2020 their focus and investment on mental health intensified to further support an increase in diversity and inclusion, contributing to a mentally healthy workplace.
In this video you'll hear from employees of BAM UK & Ireland.
Advocacy Focus
Amgen
Awen Cultural Trust
BAM UK & Ireland
Cloud Design Box
Harvard
High Speed Training
Historic England
HM Land Registry
HTG
Jacobs UK Ltd
JTI
LSI Architects
M&S Bank
Punch Pubs & Co
Solent Mind
Inizio Engage XD
Ubisoft Reflections
University of Southampton, School of Healthcare Enterprise and Innovation
Waterman Aspen
Wycombe High School Academies trust
Barry Town Council
BNP PARIBAS Personal Finance UK
ChandlerKBS
Change Grow Live
CMC Partnership Consultancy
D3T Studio
Dentsu
Faculty of Advocates
Forestry Commission
Highway Traffic Management
Huddersfield Town Association Football Club Limited
Kubrick Group
Martin Currie Investment Management Limited
Moore Kingston Smith LLP
NS&I
Rohlig UK Ltd
Waterman Aspen
Wates Group Services Limited
Wise
Zenergi Ltd
Ashton Fire Ltd
Cambridge University Press & Assessment
Chwarae Teg
Corstorphine & Wright Ltd
Creative Scotland
FGH Security Ltd
Government Internal Audit Agency
MIAA
Motor Insurers Bureau
Network Archaeology Ltd
Ormiston Families
Torchbox Ltd
Wolverhampton Girls' High School
Youth Music
Antac Support Services Ltd
Igloo Regeneration
London Square Developments Ltd
R&M Electrical Group
Senior leader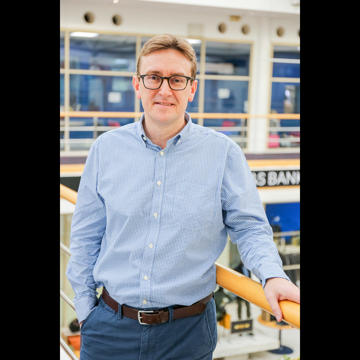 Winner
Paul Spencer from M&S Bank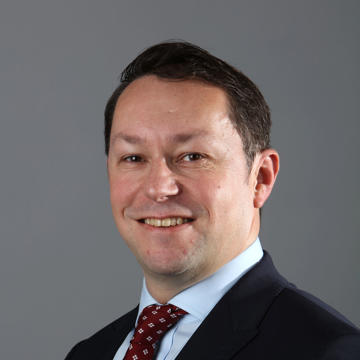 Highly commended
Ian Morris from Chandler KBS 
"No matter how busy they are, they always make the time and space to support and connect with colleagues directly. They also encourage managers across the business to prioritise regular discussions on mental wellbeing, with even greater focus on national awareness days, such as Time To Talk Day."
Recognition of Paul Spencer, winner of the Senior Leader award
Wellbeing champion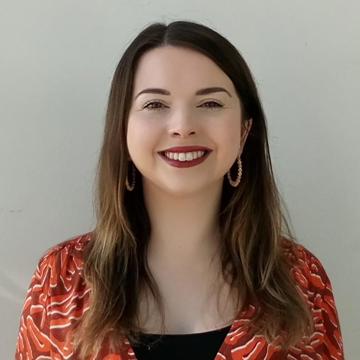 Joint Winner
Katy Robson from Ubisoft Reflections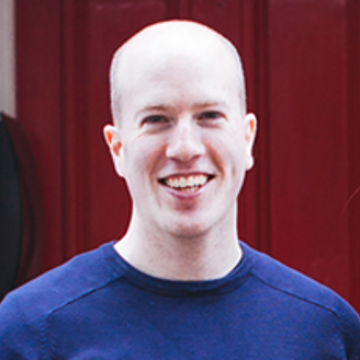 Joint winner
Michael Robson from Ubisoft Leamington
Highly commended
Nik Holmes from HM Land Registry
"Both individuals work to reduce stigma and shame surrounding mental health conditions by organising a range of wellbeing events and a detailed communications plan on important topics from mens' and womens' health issues, depression, anxiety, LGBTQ+ mental health, and much more."
Recognition of Katy Robson and Michael Robson, joint winners of the Wellbeing Champion award
Line manager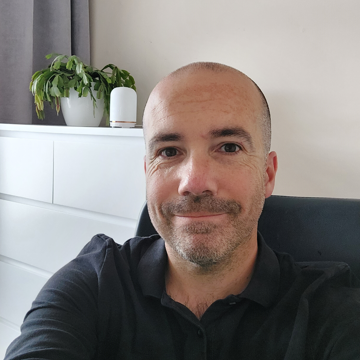 Winner
Mark Buckley, from M&S Bank
"Through sharing their own personal circumstances and ups and downs they have encouraged the team to be more open about our own struggles and successes. They make it their business as usual to learn more about mental health and wellbeing and share information with us for the benefit of the team."
Recognition of Mark Buckley, winner of the Line Manager award
Wellbeing lead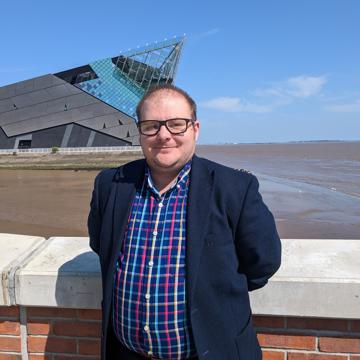 Winner
James Emmett from Cloud Design Box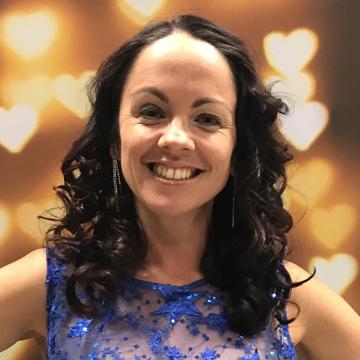 Highly commended
Maria Kerr from HM Land Registry
"They have made a significant impact on mental health within our company, by frequently promoting awareness and educating all members of staff on the importance of wellbeing, mental health, and self-care, whether this is in-person, through presentations, or online content."
Recognition of James Emmett, winner of the Wellbeing Lead award
Celebrate your workplace's achievements
We have already helped over 4 million people to have better mental health at work. Be part of our movement for change by taking part in next year's Workplace Wellbeing Index.
Other ways to get involved