The day Adam met Stephen Fry
Thursday, 19 December 2013 Adam
The Mind Radio 4 Appeal, presented by our President, Stephen Fry, is being broadcast on Radio 4 on 22 and 26 December 2013. Stephen talks about how Adam found the support he needed after calling the Mind Infoline. We're really grateful to Adam for sharing his story with us and helping to make sure we can answer more calls like his. In his blog, Adam tells us about working with Mind and meeting Stephen Fry.
How I got involved in the Radio 4 Appeal
Hi, my name's Adam and I want to talk about being part of the Mind Radio 4 appeal. I really believe in the work of Mind and have personally benefitted from it, so much so that I honestly don't think I would be here now if not for the excellent work of the Mind infoline.
I guess the place to start is a lovely email from Camilla at Mind, asking me if it was OK to use part of a blog I had written for their charity appeal. Now, at the time I was stuck in the house, felt down and like I was wasting away, not achieving anything, having no purpose. That email was like a ray of sunshine. I jumped at it, a chance to be involved, to maybe have some meaning again.
Stephen Fry was going to be reading out my story as part of the Radio 4 charity appeal and Camilla thought it would be cool for me to be there when it was recorded. I jumped at the chance - it's an important appeal to help Mind continue the invaluable work they do, and Stephen Fry means a lot to me, as working my way through much of his media work had given me a focus during my darkest hours.
I think I half expected it wouldn't happen, that maybe I would be hospitalised before, or I would chicken out, or Mr Fry's schedule would mean he was unable to do the appeal on that day. None of this happened. Camilla and I had a few emails, phone conversations, and I filled in gaps in my story. She arranged for tickets and accommodation for the night due to my severe anxiety, and I began my journey to London.
My journey to the recording at the BBC…
It wasn't my first time, but certainly my first in a few years and I found the train down very difficult at first. It was loud, people arguing, my vision brightened, I was sweating profusely, I had clammy hands, it was scary. But, I put my headphones on, closed my eyes and it all eased. I tried to plot my journey on a map of the underground once I arrived but I couldn't take it in, so I jumped in a taxi and I was soon at the hotel.
I got out, and stood outside for a while, looking at how huge the buildings were, I took a walk around the block then checked in. I went straight to the room, I wanted to go out, see the sights but I was too anxious, so I ordered room service, and took my meds.
I woke up the next morning, had breakfast and took a walk, bought a paper and checked out of the hotel, starting to feel anxious. Camilla met me and we walked and talked, whilst we waited for the meeting at the BBC building. It didn't really feel real until I saw Stephen Fry walk by the window. It was as if freezing cold water was running through my veins, I was absolutely terrified.
Meeting Stephen Fry…
I started sweating, my vision went bright and I thought I couldn't manage, but Camilla was really warm and gentle with me, he came in, introductions were made, we shook hands and I knew I had to take the bull by the horns and tell him what I needed to. So, I thanked him, because even though he didn't know me, he had provided companionship through his novels during the many weeks my agoraphobia stopped me leaving the house.
During those dark times, where self harm and suicidal feelings were my main companions, he really did help me through. So, I took a deep breath and told him so. Hearing Mr Fry, whose voice I had heard on many podcasts and interviews, who had inspired me to try and write stories whilst I was stuck inside, read my story was almost too much. I watched him through the partition, his expression, his posture, and I felt awe at the man.
I really had to fight back the tears, because it helped me gain a sense of closure. I got a chance to say thank you to someone I never would have met if not for the Mind Radio 4 appeal, and I wouldn't be here now if not for the amazing support I got from the Mind infoline in signposting me to a crisis house.
So I want to take this opportunity in thanking Camilla and everyone who got me through at Mind. Thank you!
We want to thank you, too, Adam for being part of the Radio 4 Appeal. We want more people to know about Mind and our work, so they know where to turn for advice and support – and we can't do this without people like you, telling your story.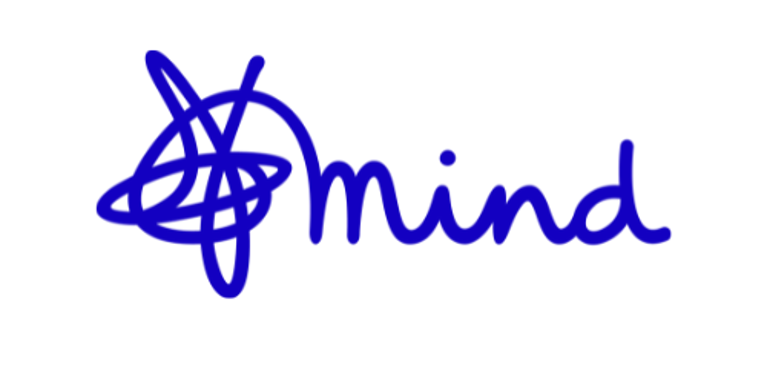 Our campaigns
We'll fight your corner. We believe everyone with a mental health problem should be able to access excellent care and services. We also believe you should be treated fairly, positively and with respect.
Share your story with others
Blogs and stories can show that people with mental health problems are cared about, understood and listened to. We can use it to challenge the status quo and change attitudes.