Taking care of business at Mind
Friday, 04 October 2013 Emma Mamo, Head of Workplace Wellbeing at Mind
Emma blogs about how we look after our staff's mental health at work and how other workplaces can too.
We've just launched the third in our series of free guides to help employers create more mentally healthy workplaces.
The guide sets out simple, practical and inexpensive steps line managers and HR teams can take to create a more open and supportive culture, improve mental wellbeing for all staff, and boost employee engagement.
To bring the guide to life I thought I'd share some of the ways that we at Mind try to make our workplace a supportive and mentally healthy environment.
Our 'Mental health and wellbeing at work' policy sets out how staff wellbeing is promoted, what the organisation does to tackle the causes of stress and work-related mental health problems and how staff experiencing them are supported.
We don't claim to be perfect but we believe in living our values and so we try as much as we can to promote good mental health for Mind employees. We're proud that nearly half the staff at Mind's national office has experience of mental health problems.
So what do we do?
We talk about mental health regularly
Our regular staff survey helps monitor how we're doing. It asks about our mental health and our perceptions of workload, leadership and management, personal development and internal communication and, importantly, it asks about the impact each of these has on our mental wellbeing.
Our regular supervision and annual appraisal system asks about our mental health and wellbeing and how we'd like to be supported. We're encouraged to develop, with our line manager, a Wellness Action Plan to facilitate positive conversations about mental health and together agree on practical support.
In my team, policy and campaigns we also have a 'team temperature check' as a standing item at all team meetings to check how everyone is doing.
We stay alert to potential pressures
Our flexi hours scheme is the envy of my friends and allows us to fit our lives around our work as much as possible. It also means that if we do work extra hours on a big campaign, we can take some time back to recuperate. Employees receive mental health awareness training. We also have a rolling programme of training for line managers which gives them the skills and knowledge to support staff mental health at work and respond if people are experiencing a mental health problem.
In my team we try to manage communications and information flow to reduce stress. For example, we've developed a 'comms etiquette' about using emails effectively to avoid overload. This coupled with Mind's organisation-wide internal comms channels including our internal Mind Mail newsletter, intranet and Yammer means we know what's going on across the organisation in a manageable way.
We provide a range of support measures
There are a range of formal and informal support measures at Mind. We have an Employee Assistance Programme where staff can seek support outside of the organisation. In my team, we've put in place a buddy system so people have someone to talk to outside of the management structure. Other departments also have buddy systems especially for new starters. This can really help people settle into a new organisation.
In our team each month two members of the team take their turn as 'mental health champions' and organise a team activity to boost our wellbeing. This has ranged from lunchtime activities such as showing a film or going for a walk while someone else created a worry box for people to post their worries in – out of sight, out of mind!
We prioritise a learning culture
Research on employee engagement tells us employees need to feel valued, supported and that their work is meaningful. Mind has a strong commitment to the learning and development of its staff with lots of opportunities and support for people to expand their skills.
In my team we share our skills and knowledge by holding regular lunch and learn events or coaching sessions. For example, our Parliamentary Manager gave a coaching session on networking as that is a key part of her role. I've also delivered a lunch and learn on carrying out research.
We also regularly get together, away from the office, for 'free thinking days' where we can develop new skills and spend time on those important things there's never enough time for in the usual work day. Sometimes we liven things up with some sort of fancy dress theme!
We foster an open and supportive culture
An effective and empowered staff voice is key to a mentally healthy workplace. We foster a culture where Mind staff feel able to voice concerns, suggest ideas and are listened to, both about how they do their job and in broader decision-making about Mind's strategy or activities. For example, we have a staff forum which encourages feedback and seeks to ensure views of all staff feed into Mind's work.
As staff we're also often consulted and involved on how to promote wellbeing.
We recently had a Dragons' Den event where staff pitched ideas they'd like introduced. The pitches were so good that they were all adopted. Pilates and Mindfulness classes have had a great take up and the 'Mind in Bloom' team is bringing some much needed foliage to our office environment.
We know being active boosts mental health and we have yoga sessions, a Mind softball team and we've held several 'old school sports days'. We've also had a film club, a knitting circle and lots of other lunchtime activities to promote good working relationships and keep the office environment fun.
In my team we have a monthly team lunch on payday – most recently 'fish and chip Friday' - and we try to have a team dinner every now and then too.
So what next for us?
Well we know that organisations are only as strong as their people and when staff feel supported, they tend to have higher wellbeing levels, be more committed to the organisation's goals and they perform better too. In short, we see good employee wellbeing as mission critical at Mind and that's why we'll continue to keep striving to ensure that all our staff are properly supported.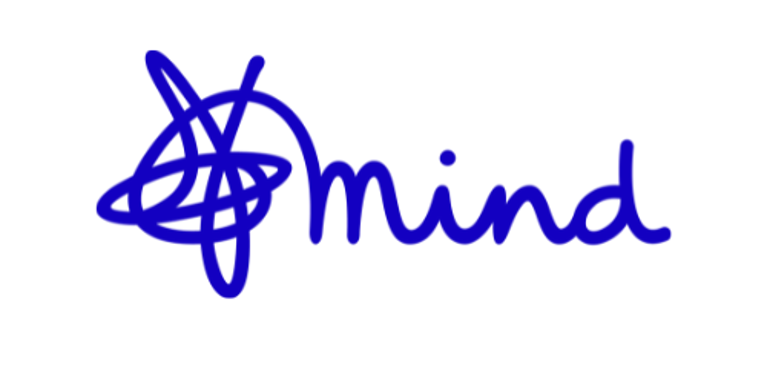 Our campaigns
We'll fight your corner. We believe everyone with a mental health problem should be able to access excellent care and services. We also believe you should be treated fairly, positively and with respect.
Share your story with others
Blogs and stories can show that people with mental health problems are cared about, understood and listened to. We can use it to challenge the status quo and change attitudes.