How I painted my way out of depression
Friday, 21 June 2019 Bob
When Bob started painting, it not only improved his mental health, it turned out to be a great way to raise money for Mind.
Bob started painting after a heart attack in 2017. Since then his art has raised more then £50,000 for charities including Mind.
Life after a heart attack at 46 seemed intolerable for someone like me. I'd done triathlons and was training for the London Marathon. I was fit and active. I felt a sense of bereavement - complete grief for the life I'd lost. I never realised that my mind and body had switched into a reactive depression. I felt low and then very emotional, unable to grasp the simplest of things happening to me. My family noticed I was struggling with the concept that I would have to slow down and think of new things to do with my time. The heart attack also raised my anxiety levels and the epilepsy, which I once controlled, took charge again.
My brother, in particular, quickly noticed the change about two months after the heart attack. He could probably see it in my eyes. They were distant and less focused on my mission to always have fun and make the most out of life. I definitely felt I couldn't contribute as much as I wanted to my life as a husband and in my life as a teacher.
He bought me a set of watercolours and suggested I paint. I hadn't done any art since school days, least of all watercolours and multimedia. I had dabbled a bit at O level but had stopped then. What was really interesting, I had a sudden interest in detail… and anyone who knows me, knows I'm not a man for detail…more ideas and broad sweeping concepts!
I seemed to take to it quickly and my normally anxious mind seemed calmer and patient. Initial pieces became artworks and then gifts for friends and family. My first dog portrait led to commissions and I began to raise money for charity. I felt as if I now had a purpose. Since then I've raised over £50,000 for charities and special causes. This includes selling cards, paintings at exhibitions and commissions. The most I have been given for a single painting is £500.
Painting relaxed me on the days I was anxious I may not be able to return to my beloved teaching role. I've found a mindfulness hobby that works for me. Yes, I have darker days as anxious situations overcome even the power of the paintbrush. But there are fewer of those days now. The charitable side of my painting has definitely given me a sense of worth. It's like volunteering to help and giving something back when you would normally feel useless.
I certainly don't believe that my heart attack suddenly changed me into an artist... it wasn't a miracle. I just think that deep down in everyone there is something else. Something positive. Something new. It takes a situation to release it and often that situation will be related to health - physical or mental.
One thing that amazes me about my story is that I stopped taking any medication for anxiety and depression very quickly. The relaxation from my painting took care of things for me. I just see it now as a form of medication which I have to take on a daily basis to clear my mind and control my emotions. Every now and again I have a blip in confidence… a moment of anxiety. This relates particularly to my worries that I will either be ill again and have another heart attack or seizure.
On these occasions, I either talk things through with my family and friends who know and understand me or… I paint. I can't say I'm always medication free. That is always available and It's important to know that It's there for me. But now I know how to balance needing to call my GP or taking a step back and managing my anxieties myself.
I recently asked members of a Facebook forum why they loved the Lake District. I wanted to capture, in paintings, the true value of this special place. The astonishing stories and images of healthy turnarounds from mental health difficulties as a result of a simple walk or breath of fresh air blew me away. My exhibition I love the lake District is on until July. Yes, I have my first exhibition - at Wilf's in Staveley, Cumbria. It captures the power of not just a hobby like painting to soothe mental health but also a good walk, a wild swim or simply sitting and taking in the view. All proceeds from the exhibition go to Mind.
There's always something different round the corner...a paint brush, a walk or just a new view of life.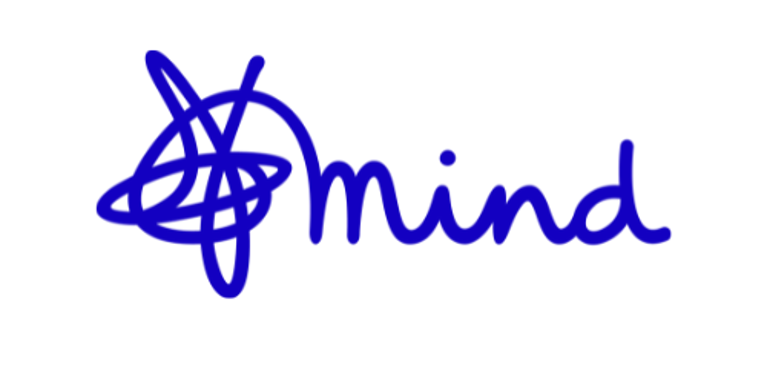 Our campaigns
We'll fight your corner. We believe everyone with a mental health problem should be able to access excellent care and services. We also believe you should be treated fairly, positively and with respect.
Share your story with others
Blogs and stories can show that people with mental health problems are cared about, understood and listened to. We can use it to challenge the status quo and change attitudes.