Getting Calm in the Cold
Tuesday, 11 May 2021 Ross
Ross, from Pontypool, describes how cold water swimming has improved his mental health.
Mastering the art of banana bread - check
Completed Netflix - check
Run out of jigsaw puzzles – check
Enough virtual pub quizzes you're convinced you are ready for Mastermind - check
A life of eternal lockdown to look forward to and the realisation that you are running out of things to keep your mind occupied.
Like many people over these past 12 months, my physical, mental, and emotional well-being have been out of control.
The sliver of hope that this ordeal would come to an end by the new year flirted with my already eroding mental state for all of 3 seconds. Then it dawned on me that winter is coming...and not just with its usual lack of vitamin D and runny noses, but also with Brexit, 3 other corona variants and a steady flow of extended lockdowns and curfews. If only there was a way to keep that feeling of dread at bay until we're finally reunited with a draft beer.
Although I usually have a positive outlook on things, I struggled finding much to look forward to.
After firmly closing the door and saying peace out to 2020, my three housemates and I (just like thousands of others around the world) dragged our hungover selves to a nearby dock for a refreshing New Year's dip. (Little did I know back then that cannonballing into freezing water isn't the smartest entry route.) The gasps, the screams and the flailing all happened very quickly and we were back out before we knew it. As I clambered out it made sense why people only do this once a year!
It wasn't until the havoc of the New Year's Day dip had been forgotten and I'd subsequently done some of my own research, that I thought, maybe I've been missing a trick all these winters. The benefits of a few minutes a week in cold water were staggering. Studies show that it boosts your immune system, reduces stress and can even give you a natural high by increasing your endorphins. Who wouldn't benefit from that in the depths of winter!
After only finding positives for cold water swimming I joined a group of three other like-minded people who decided to try a dip a day for a week. Finally, an activity that we could safely enjoy together without the fear of it being shut down. A time where we could forget about the sorry state of the world and enjoy the ridiculous notion of putting ourselves in an uncomfortable, sometimes painful place for fun.
Our seven day challenge turned into a few weeks and now we've just passed 100 days of consecutive cold water swims!
In addition to everything I found online, I noticed the benefits even within those first few consecutive days; I was feeling happier and more energetic. Something as simple as having a daily routine that not only breaks the monotony of working from home but gives you a short period of clarity and stress relief has really made this past dreaded winter not just bearable but enjoyable.
Being in my early 20's, I didn't foresee my main social activity involving stripping off in subzero temperatures and huddling around drinking tea. But, that being said, it's been the highlight of my day since we've started and an effective coping mechanism during a claustrophobic period in my life.
A time in the day where you have no choice but to concentrate on only one thing is bliss. Those few minutes of meditativeness have been the antidote to my case of covid-winter blues. Most days I can't feel my fingers or toes, my torso is so cold it actually feels hot, my skin colour resembles that of a freshly boiled lobster, and my shivering hands are so uncontrollable that I spill my tea everywhere. But despite all that they have been some of my happiest moments of the past year.
I'm sure our bodies are silently reaping all kinds of benefits from this hobby. But one thing's for sure, my mental health has been steadied and improved by the ritual of cold water swimming. More importantly, the friendships I've formed in these freezing temperatures have been a welcoming and comforting thing during a time where most of us feel socially starved.
Whether it's not being able to put on your pants because it's -10 degrees and snowing and your hands are too numb. Or when you meet The Iceman, Wim Hof, himself during one of your swims and he challenges you to keep up with one of his epic warm up exercises. Not a day goes by without us being in a fit of laughter.
Right now, when adventures and new experiences seem like a million miles away it's important to know that you can also find them closer to home. Armed with a towel and a thermos, I leave the house everyday excited to see how my mind and body will cope.
Some days are easier than others, but none have left me feeling worse.
Although the future is still so uncertain, cold water swimming will be my consistent in an inconsistent world.
​
Ross has swapped the rolling hills of South Wales for one of the flattest countries in the world, the Netherlands, where he's an avid runner and now a cold water swimmer.
See what we're campaigning on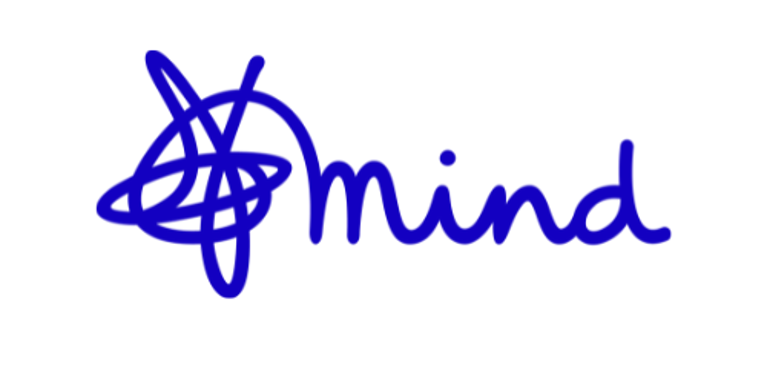 Our campaigns
We'll fight your corner. We believe everyone with a mental health problem should be able to access excellent care and services. We also believe you should be treated fairly, positively and with respect.
Share your story with others
Blogs and stories can show that people with mental health problems are cared about, understood and listened to. We can use it to challenge the status quo and change attitudes.