Shirt names and numbers
Since the launch of our partnership with the English Football League (EFL), our 'squiggle' has appeared on the back of every EFL shirt across all clubs in the Championship, League One and League Two, in a first for English football. It has been worn at over 7000 matches.
In August 2020, the designs of the names and numbers where updated. They continued to feature Mind's squiggle logo joined to the first letter of the player name.
To celebrate this update, we asked fans to share stories of their chosen names and numbers they wear on matchday.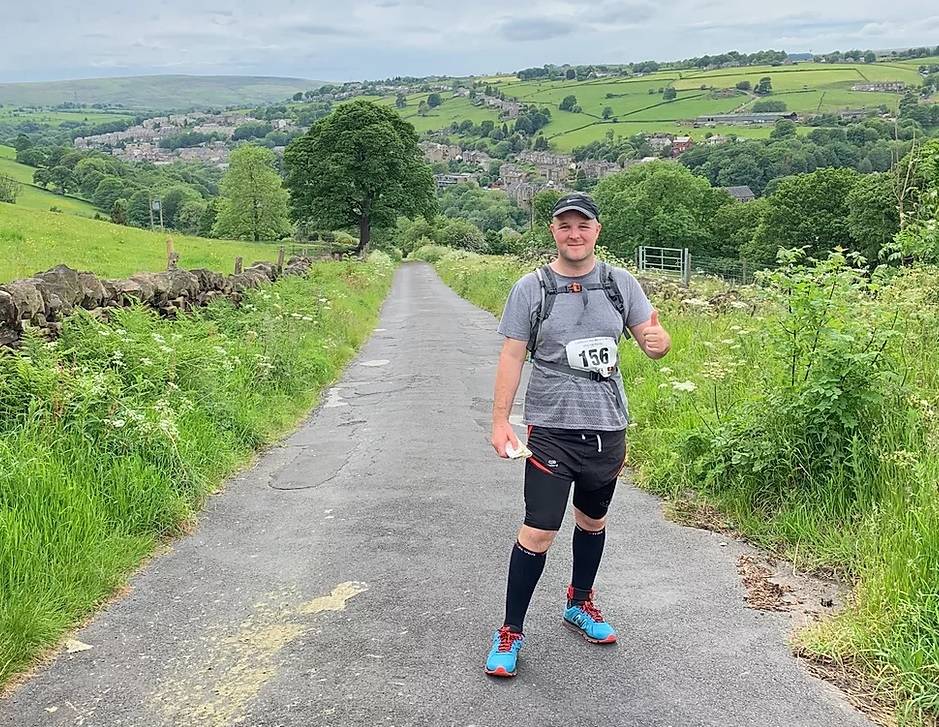 A thank you from Mind to

Nathan

Richardson for his run around 92 grounds
Nathan is a 29-year-old father, ex-soldier, mechanical engineer and Rochdale fan from Greater Manchester. In January 2019 he was feeling down, depressed and unhappy with his weight. This was compounded by the loss of two close family members in the space of a year.
He turned to running as an escape. He started to see the positive effects that running had on his mental health and the joy it could bring him. A few marathons later and starting to believe in himself, Nathan wondered what else he could achieve. So, he decided to combine the two things he loved, running and football. He began planning a challenge to run to 92 grounds in the EFL and Premier League - the equivalent of 95 marathons.
His goal is to use his challenge to raise money for Mind. But is also to convey a message that running or any physical exercise can help to manage mental health problems. He is keen to raise awareness of mental health and help break the stigma surrounding the topic. Although coronavirus temporarily interrupted Nathan's plans, he got back on track in May and hopes to finish his challenge by the winter.
Mind want to say a huge thank you to Nathan for his enormous efforts. For his dedication to raise awareness of mental health and money for us. And, as token of our appreciation we have a specially designed shirt ready for him when he finishes. It has the words 'Thank You' and the number 92 on the back to commemorate his monumental achievement.
To donate to Mind for Nathan's challenge go to his Virgin giving page.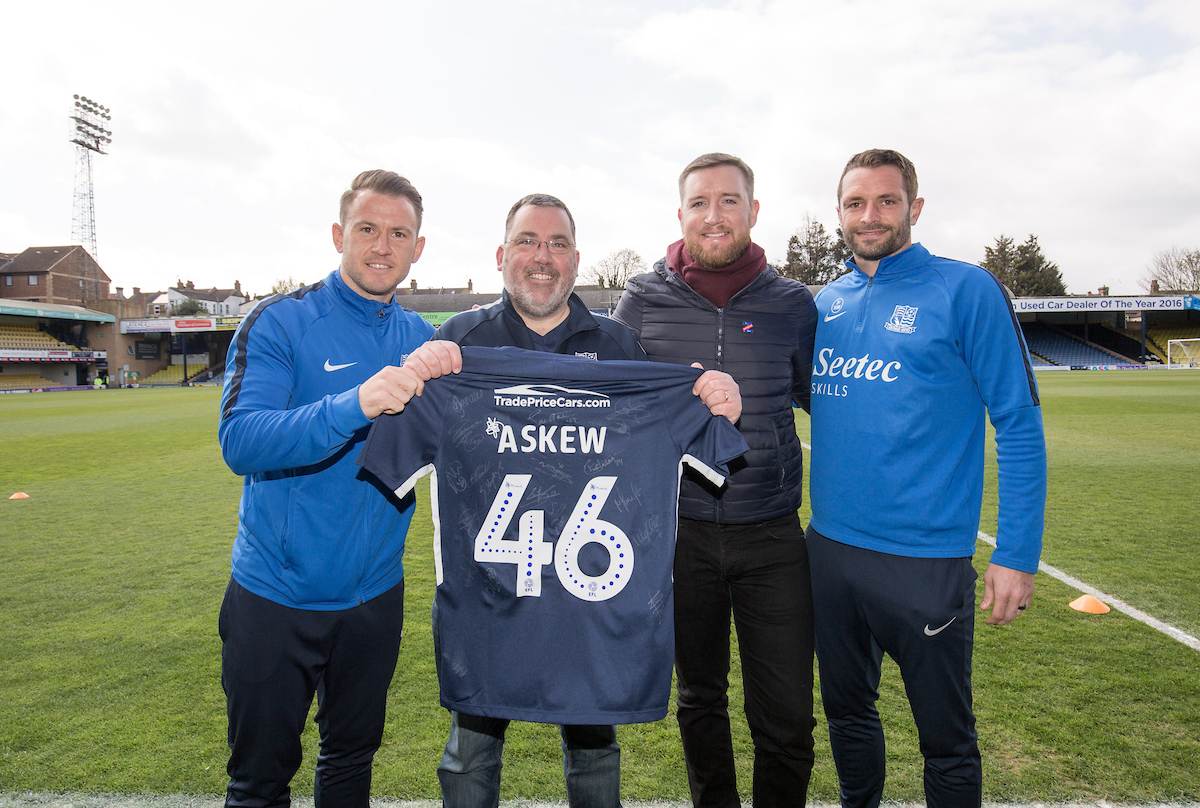 The story behind the shirt: Robert Askew, Southend United fan
Southend United supporter Robert was presented with a special shirt by the club as a thank you for speaking out about mental health.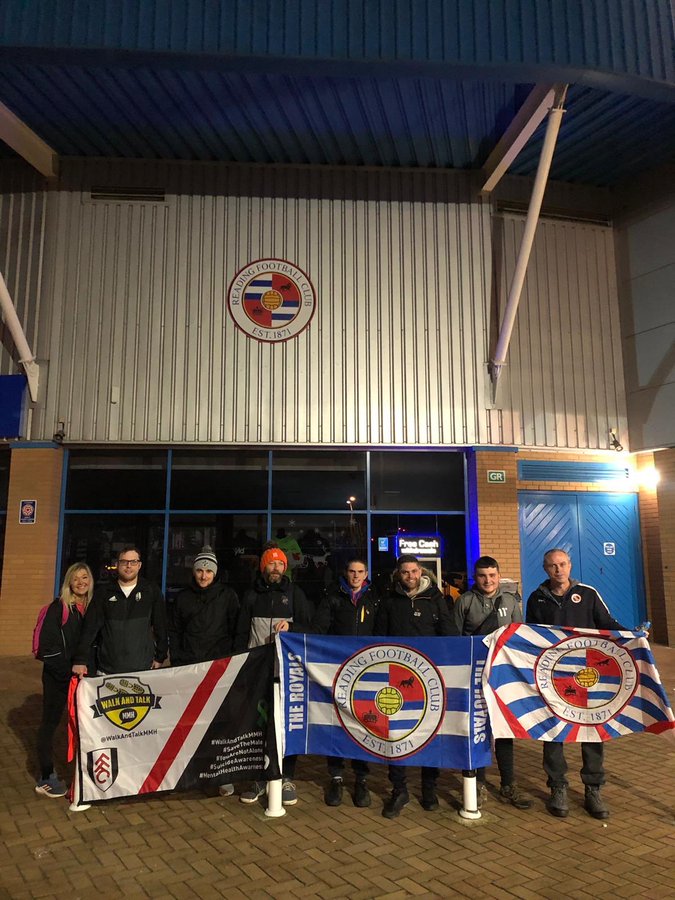 The story behind the shirt: Walk and Talk for Mental Health
Reading fan Jamie walked from Reading to Fulham overnight on New Years Eve. This walk was to raise awareness of mental health, and was a total of 37.4 miles.
After completing the 37.4 mile walk with 8 other fans, Reading player John Swift met with Jamie. He presented him with his match day shirt for his efforts in raising awareness of mental health in football.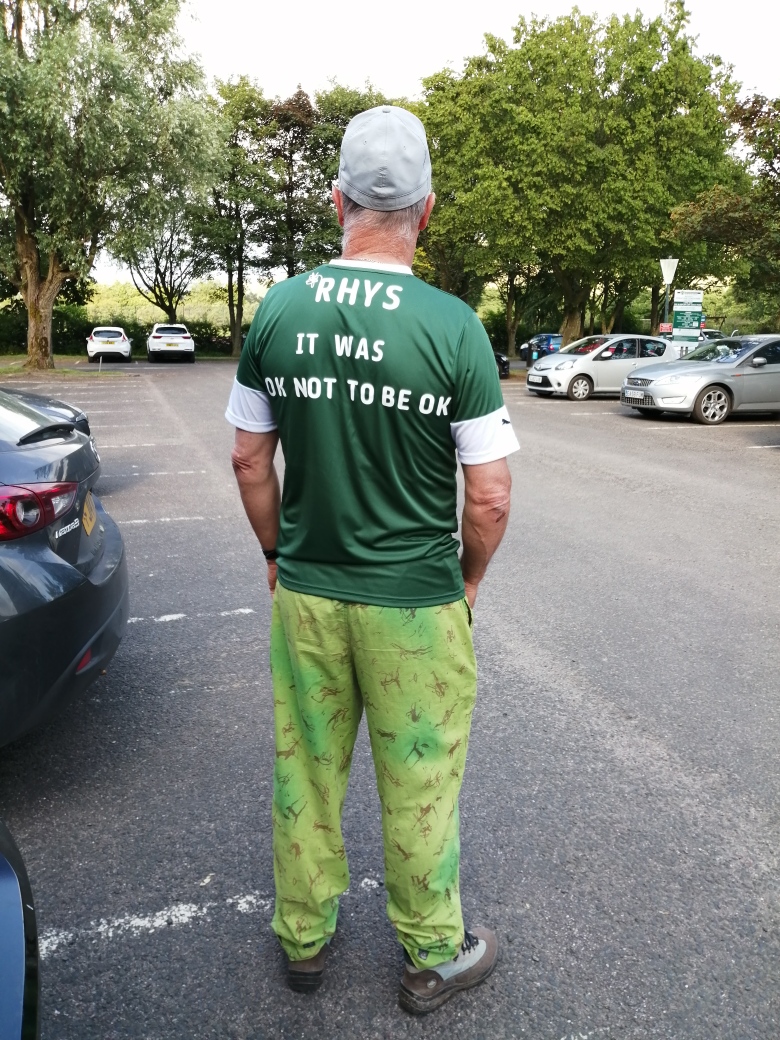 The story behind the shirt: Trevor Richards, Stadium Manager, Plymouth Argyle
Trevor, who is Stadium Manager at Plymouth Argyle, has a shirt in memory of Rhys, who took his own life.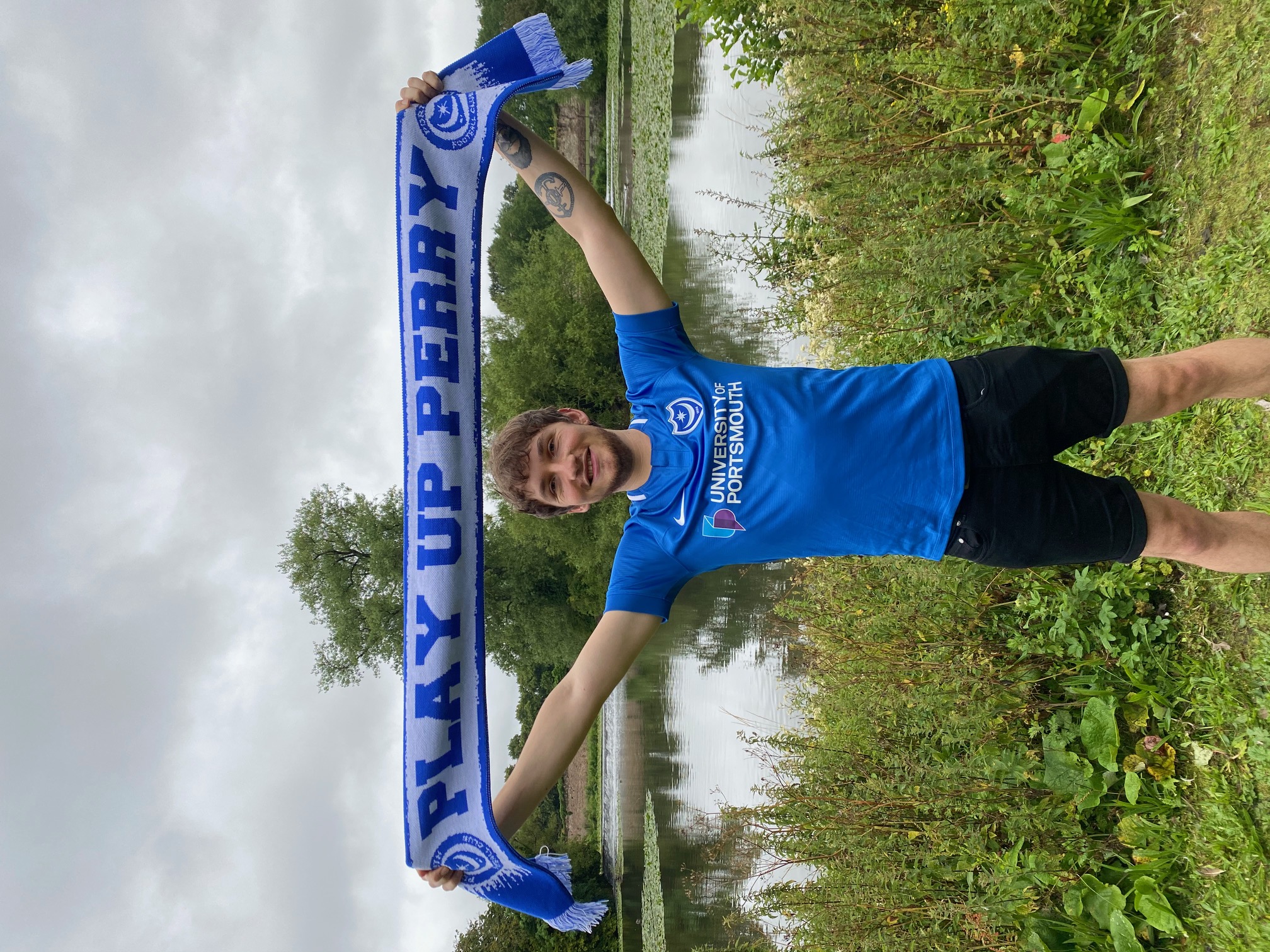 The story behind the shirt: Dave and Scott's story
Scott Perry was David's oldest friend. They both grew up in Portsmouth and started going to football matches together from around the age of 14. They continued to do this even when they both moved away from the city.
Football was their escape, a chance to get away with mates and follow something they felt passionate about.
David now has a Portsmouth shirt with Scott's name and age on the back to remember his friend.
Other ways to get involved